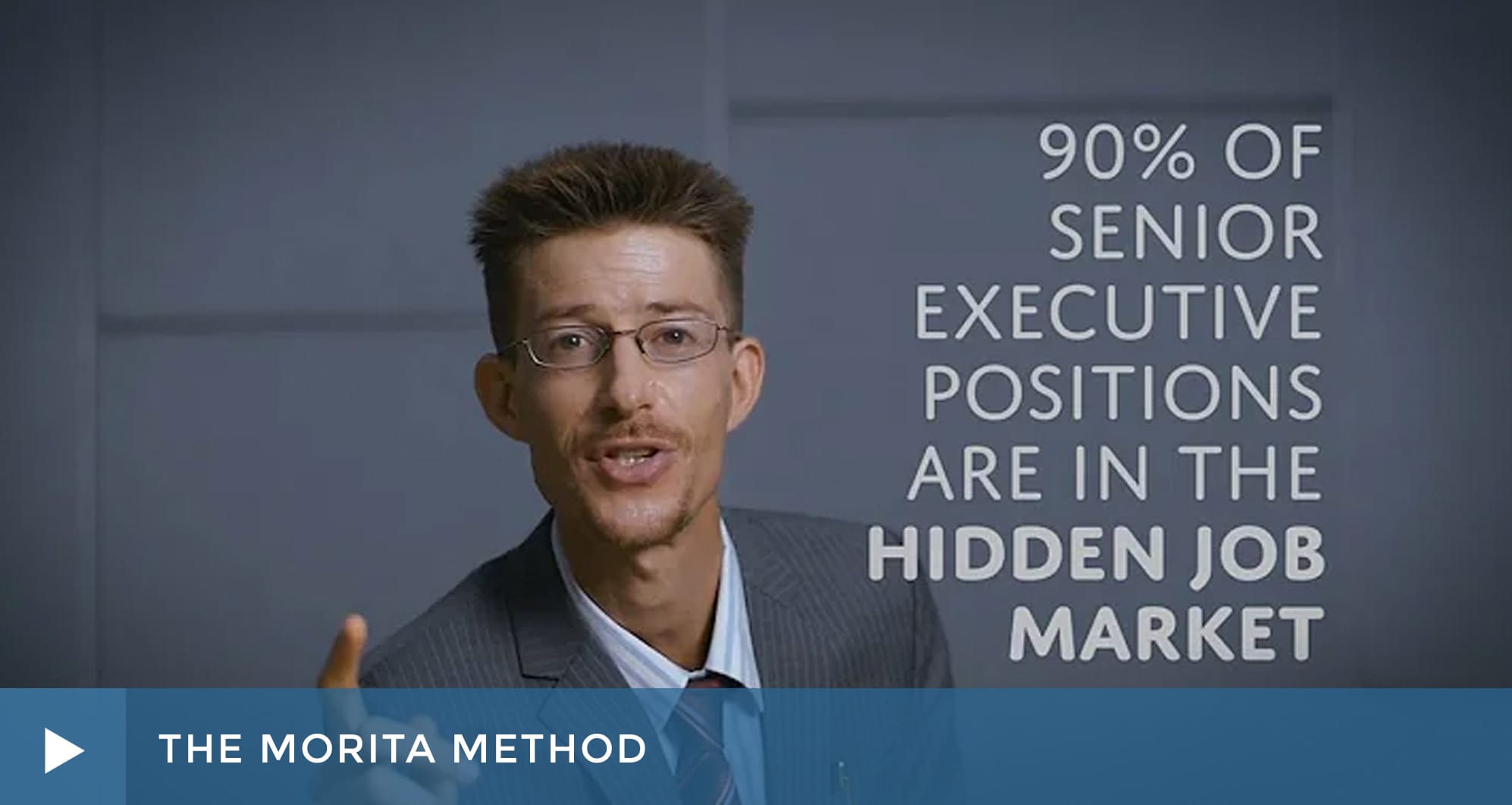 My clients land a job offer in the Hidden Job Market in 120 days that maximizes their full potential
Rainer Maria Morita serves active, ambitious and international executives and executive contenders in career transition at the $/CHF/€200K to $/CHF/€1 million range.
All of our clients share the common belief that the job they are looking for does not exist in the Open Job Market.
Their goal is to land a job offer in the Hidden Job Market in a straightforward and fast-track fashion where they can realize their full potential, genius and leadership in a dynamic, high-performance culture setting, both now and for the years to come.
You, too, can get your perfect executive job by cracking the hidden job market in 120 days
Schedule Your Call
"I have read his book, followed the Morita Method and even outperformed Morita's promise; having 3 job offers after 80 days after start of my campaign (with a success rate of 5% out of 62 targeted companies). Welcome to the hidden job market! So, take ownership of your own destiny, rather than being a puppet of somebody else. Enjoy the journey!"
Global Sales Director, B2B Packaging Industry
People and the Media Talk About Me as the Hidden Job Market Expert
The Hidden Job Market is my most promising playground and that of executives. I like it so much because I can impact, I can pivot, I can architect careers of executives like nowhere else. This is a very creative task. Like a sculptor.
You select Rainer Maria Morita as he selects you.
Rainer Maria Morita can only help executives who are coachable and those who are ready and committed to investing into achieving a new level of success in their career.
If this resonates with you, schedule a call now.
Schedule Your Call
The Rainer Maria Morita approach is aligned and optimized to your maximum executive job search success.
Your Challenge: Finding That Special Career Opportunity
You are the business leader, change agent, challenger, and future shapers the world is waiting for. You deserve not only a job but a perfect job in which you can realize your full potential and, to use the words of Steve Jobs, "put a dent in the universe". Yet, as much as you like to, you cannot find that special career opportunity.
Your Hidden Job Market Advisor
Rainer Maria Morita helps you realize your highest aspirations and goals. You can't afford to rely on passive Outplacement Counsellors, Business School Career Coaches or on Executive Search Consultants solely focused on their corporate clients. To advance your own agenda, you need to become proactive yourself. To take control of your job search, career and future, you need what Rainer Maria Morita calls a "Hidden Job Market Advisor" for advising on your Hidden Job Market Challenge.
Your Search Ends Here
Your search ends here. Rainer Maria Morita is a turnkey solution for you. Avoid the hassle of a patchwork approach by talking to different experts for a piece of the puzzle. Rainer Maria Morita provides all, from one single source. From A to Z:
Defining your job search targets;
identifying and introducing potential employers;
tailor-made CVs and (off-/online) career marketing collateral;
job search strategy, interview preparation and offer negotiation;
and other tailor-made solutions.
"There is always a market. Executives just do not know how to search."
Rainer Maria Morita
"Thanks to Rainer Maria Morita and the Morita Method, I found my first CEO assignment in 4 months in an industry completely new to me."
Executive from Switzerland, 2020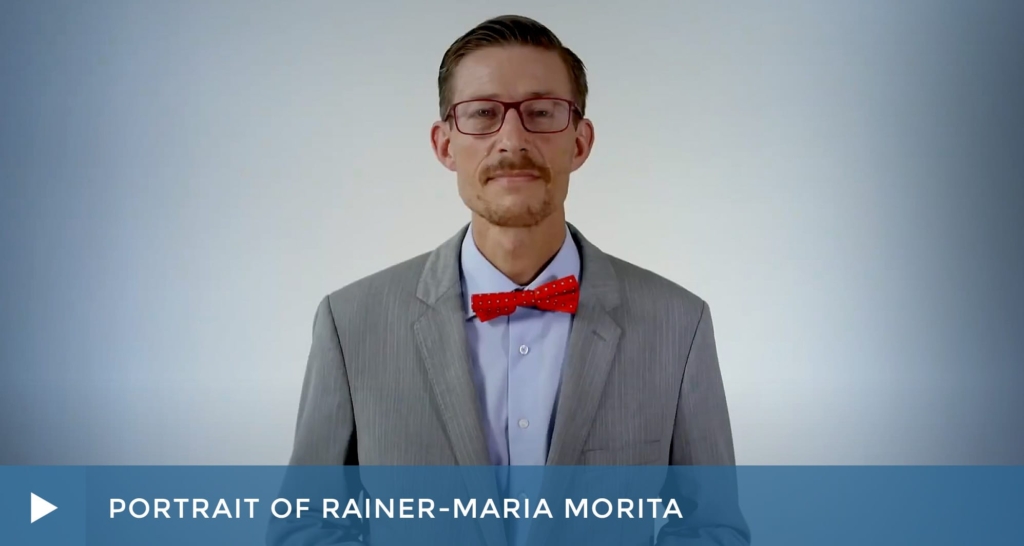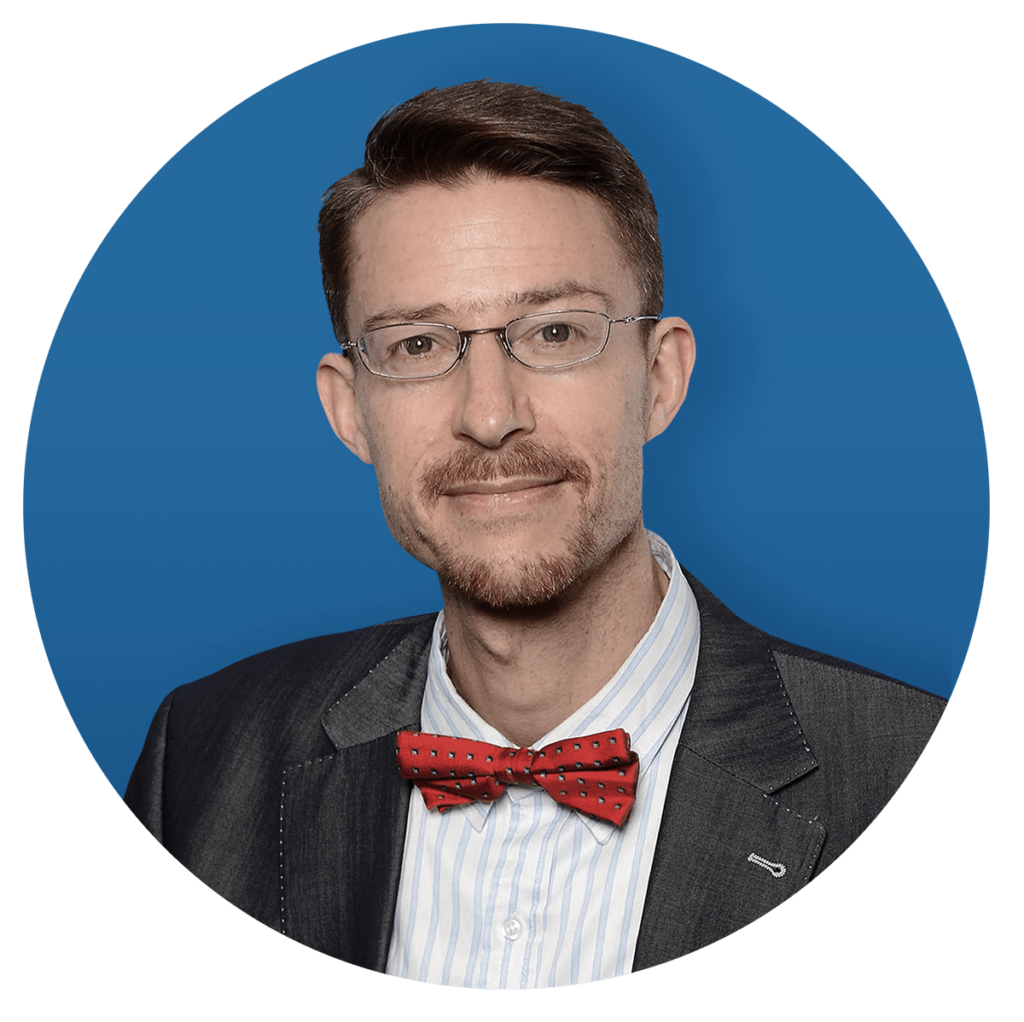 Profile Rainer Maria Morita
Rainer Maria Morita is an International Hidden Job Market Expert helping executives in Switzerland and worldwide find their perfect job based on his own job search methodology called the "Morita Method".
Rainer Maria partners with top-tier executives and executive contenders worldwide to help them get an edge in this ever-changing international economy. He regularly coaches alumni from INSEAD and IMD. The largest outplacement company worldwide retains him for regular Hidden Job Market workshops covering Switzerland, Europe and Asia, as well as an advisor dedicated to specific C-suite leaders in transition.
Rainer Maria is affiliated with Lausanne-based 50-head strong consultancy Excelerate Partners. Rainer Maria is also affiliated with BlueSteps, headquartered in New York, which is the exclusive executive career service provider of the Association of Executive Search Consultants (AESC). AESC is the voice of excellence for the executive search and leadership consulting profession worldwide.
In the past, Rainer Maria held job search seminars for an international audience at the Tokyo Institute of Technology, RWTH Aachen University International Academy, Germany, Technical University of Dresden, Al Akhawain University, Morocco, and appeared as a guest speaker at Business School of Lausanne and Glion Hospitality University, Switzerland.
Rainer Maria is an international bestseller author who has published 7 books, notably "Executive Job Search in the Hidden Job Market – The Morita Method" which became an international bestseller in 4 continents soon after its publication in 2019.
With a Masters in Strategic Technology and Innovation Management from the University of Manchester, UK, and Bocconi, Milan, combined with "AI Leadership" executive education at MIT, Boston, he is uniquely qualified to help leaders define how to best win in their transition towards the new normal.

If you as well want to benefit from Rainer Maria Morita's Hidden Job Market expertise and make 2023 one of the best years in your career, it is time to contact him now.
If you want to benefit from Rainer Maria Morita's Hidden Job Market expertise and make 2023 one of the best years in your career, it is time to contact him now.